ERP Software Solutions for Growing Businesses
Acacia is an accredited partner of both
MYOB EXO
(an on-premise ERP solution) and
MYOB Advanced
 (a cloud ERP solution). We provide solutions which help businesses achieve control and visibility of day to day business operations. Selecting the right partner is as important as selecting the right software. Acacia's objective is to provide the highest level of knowledge and a quality service, whilst maximising your return for investment. We work with you to identify your business processes and to develop a strong trusted business relationship. We ensure your new business systems provide solutions to your current problems and increase efficiencies to take your business to the next level. Implementing and supporting ERP systems is what we specialise in. We have a wealth of knowledge, backed by a team of skilled and specialist consultants. For over 25 years we have been passionate about supporting the businesses we work with, as they grow and as their business requirement become more complex.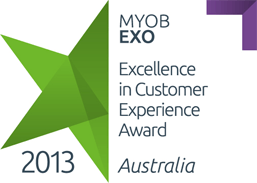 Discover The True Potential Of Your Business With Acacia

CONTACT US NOW
Indications you have outgrown your current system
MYOB EXO & MYOB Advanced are specifically designed for growing businesses who have outgrown off-the-shelf software products such as MYOB AccountRight, Xero or QuickBooks. These comments are from the clients we have successfully migrated to a new ERP solution for their business:
System
Current accounting system is no longer capable of accommodating your business
Need a system that is highly customisable and has the flexibility to use SQL
Need to streamline/automate data processes to save cost in administration as departments are currently using multiple software systems and spreadsheets
Need a strong support service and a company with experience to assist with our software program
General Ledger, Daily Transactions & Financial reporting
Need a robust General Ledger to deal with multi-currency
Need to gain more control over financials and visibility to raw data
Need visibility of aged debtors
Need finances to reflect true/accurate data to further be reported on in management reports
Would like to be able to manage multiple company files, gain visibility of P&L per department and also have easy consolidation
Stock, BOM & Serial Tracking
Generate landed costs values automatically
Struggling to keep track of "realtime" stock levels – not enough control in managing pricing and stock
Require batch tracking for multiple warehouses
Require BOM for products and would like it to be more traceable
Would like to adjust stock and be able to track batches against the cost of goods
When processing invoices it doesn't take into account the deposits that have been paid
Want to be able to run multiple projects/jobs at the same time
Need a system that can record stock imported from overseas, shipments on the sea and air and want to be able to locate where that stock is
Would like to provide warranties and need to be able to track VIN numbers and serial numbers
Want to measure employee productivity on jobs
Pinpoint which jobs are profitable so you can focus on the jobs that return the most, and control the costs on the least profitable
Need stock control to better manage cash flow
Sales, Reporting & CRM
Sales reps need a mobile app to manage correspondence and invoices
Need to view year or month end reports
Currently utilising multiple spreadsheets to generate reports
Need standardised templates available instead of manually moving data between Excel and the General Ledger which is time consuming and error prone
You would like to get a snapshot view of the day's sales figures
Need clearer insights into job and project costs so it easier to quickly respond to customer needs and questions with accurate real time information
Sales staff are not able to access history of customers' previous orders, current credit status and targeted specials
Currently spending too much time correcting errors, because we don't have customer pricing loaded into the system
It is time consuming to reconcile financials
Would like sales forecasts based on accurate data instead of presumption
Relying on paper-based invoices and sales orders—and spend hours manually entering them into different accounting and sales (CRM) systems
It takes ages to consolidate or reconcile financial information across systems and through countless spreadsheets
We need confidence in reporting capabilities
Streamline day to day sales orders
Create quotes that more accurately reflecting the true costs
Need better visibility of job costs so more accurate with planning and budget forecasting
Payroll
Need a better payroll with a HR solution
Need a payroll which can be integrated with the core financial module to avoid having to manually type up journals into GL during each pay roll run
Payroll staff are manually entering every timesheet into separate databases, often resulting in data entry errors and reporting delays
Payroll creates a backlog that puts staff out of action for days on end
Acacia Case Studies
The flexibility and customisation EXO provides has improved our business dramatically. It has reduced individual workloads, increased efficiencies and allowed us to react to customers quickly.
Knowing that they're there, and they're so capable makes a big difference.
EXO stood out for two reasons in particular, it's reporting capabilities – specifically for invoice financing – and its ability to flex and change as the business grew.
Acacia looked deep into our business and asked all the right questions to make sure they had a sound understanding of our requirements