With the rapid changes in technology, it's easy to believe that cloud computing and software is a new service, but the reality is, cloud computing has been around for almost 20 years. Over the years cloud technology has improved and evolved to make it one of the most cost-effective, secure and efficient systems to manage every aspect of any business. So, what is the difference between cloud ERP and on-premise ERP?
How does cloud computing work?
Cloud-based software works in the same way as web-based email or file sharing service like Gmail or Dropbox. These are known as "software as a service" or for short, SaaS. Once you download the app and log in, you can access your emails and documents on any device. Cloud ERP systems work in exactly the same way as these services. Users send information, data and documents to a cloud-based server, which safely stores all your businesses data, making it accessible anywhere, in real-time. 
Making the move
Despite all the advances in cloud systems, such as improving business efficiencies and creating a competitive advantage, a large percentage of small and medium-sized enterprises (SMEs) continue to operate without a cloud-based ERP system.
Remember offices full of filing cabinets, jam-packed with paper documents? Nowadays businesses should be heading towards a paperless office. So rather than filing paper documents, it's data that needs to be organised, accessible and updated in real-time. While your business could continue to store your vital information in a paper filing system or an onsite computer server, it's proven to be more cost effective and efficient to move to a cloud-based ERP system.
Budgeting for a cloud ERP implementation
As a business owner, it's normal to think about the bottom line when moving to a cloud ERP system. With careful planning and the guidance of a project manager, you will avoid budget blowouts. In the long term, a cloud ERP is more cost effective and faster to install than an on-site ERP.
Using a cloud ERP helps businesses go-live much faster than businesses working with on-site systems. This is possible because cloud computing eliminates the need for installing hardware and software. While your cloud ERP functions online, all the implementation and training is supported by Acacia and we work with you at all times during the installation and with any follow up concerns.
Minimal maintenance and fast growth
Have you ever dreaded backing up or upgrading your system, because of potential data loss? An on-premise ERP system is limited to the existing business hardware. When you use the cloud, there is no need to worry, as the cloud vendor maintains all software updates, giving you up to date functionality. There's no need to keep outlaying cash on new computer set ups and server upgrades to cope with growing business data. In addition, your staff won't be wasting time maintaining or upgrading hardware if something in your system fails.
All good ERP systems are built to be scalable. However, the limitations of an on-site ERP system can be a big downfall. With a cloud ERP, scalability and speed are just some of the key benefits for your business. Immediate onboarding of new staff, updating data in real time and working remotely are just some of the ways your business can scale faster.
Security Plus
Security is always a big concern when companies consider moving to a cloud ERP. In fact, security with a SaaS cloud vendor is the best security available. It is not uncommon for data security breaches to happen with on-site systems in big and medium-size companies, however, with cloud-based vendors, data is safely backed up on a regular basis. In addition, cloud-based services provide a disaster recovery plan, for fast data recovery in all kinds of emergency scenarios, from power outages to natural disasters.
On-Premise ERP
All of your data is onsite
Upfront investment for software, onsite server and support
You use your own hardware and system
Hardware and software is maintained and updated by you
You control your own security and backups
Remote access available, but only via VPN
Upgrades are by your IT team, which includes saving customised settings
View our On-Premise ERP Software MYOB EXO
Cloud ERP
Lower upfront costs
Lower total cost of ownership, pay as you go
Live data is accessed in the cloud
Uses services from a Data Storage Centre
Fully customisable
Less complex implementation
Monthly pricing plans
Upgrades and updates are mostly automatic
View our Cloud ERP Software MYOB Advanced
Streamlined, easy to use workflows
Cloud ERPs are designed to be as user friendly and as intuitive as possible. Who wants staff wasting time trying to figure out how a system interface works? It's more important they are processing orders and speeding up productivity. In addition, because cloud ERPs are designed to run on mobile devices, that can be accessed anywhere and anytime by staff, customers and partners. This means teamwork and communication is improved across the board.
Reduce your energy consumption
Moving to a cloud ERP will not only reduce your energy consumption, but it is an environmentally sustainable choice, which can help your business retain environmentally aware customers and save your company money. You might be wondering, how can a cloud ERP reduce a business's carbon footprint? There are three main ways a cloud ERP can help a company become more environmentally friendly – reducing electricity consumption, improving the supply chain and moving towards a paperless business model.
Work anywhere, anytime
Nowadays it's rare to find someone without a mobile device. People are using their phones, tablets and laptops as mobile workstations, especially in unpredictable times, when working remotely or from a home office has become the norm. With the ability to work wherever and whenever it's important to make mobility a top priority when deciding between an on-site or cloud ERP. Mobility gives your staff the ability to undertake their work efficiently and effectively and provide real-time updates. Using a cloud-based ERP also increases productivity. Being truly mobile, means staff don't waste time, with full connectivity to the business's cloud ERP.
At Acacia, we are MYOB Advanced Platinum Partners with over 30 years of experience in providing ERP, CRM and integrated solutions to businesses across Australia. We help businesses optimise, automate and improve the traceability. Acacia has the knowledge and experience across a range of businesses to provide the most cost-effective solution for your business.
If you are interested in talking through the advantages of moving to a cloud-based ERP, please contact us to find out more:
David Brown (Cloud ERP Advisor) – david@acaciacs.com.au – ph +61 3 8560 5220 – m +61 419 370 915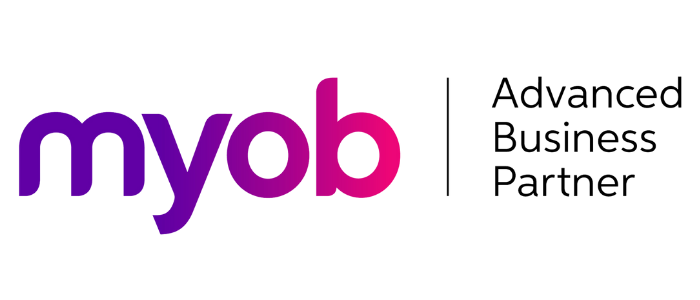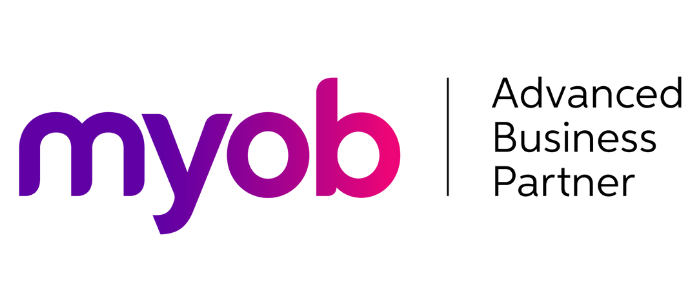 Acacia is an accredited business partner of MYOB Advanced. MYOB Advanced is a cloud-based enterprise resource planning system (ERP) which is fully customisable and expandable.
Acacia specialise in implementing and supporting ERP systems and provide solutions which help businesses achieve control and visibility of day to day business operations.