The purpose of this step is to post the general ledger side of payroll in to your EXO system. Depending on your payroll set up this may include leave accruals as well as expenses and liabilities.
Step 1: Click on 'Reports' then 'Post to EXO Business'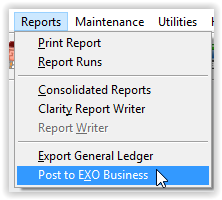 1. Check the Options and ensure the posting is 'Summary'. Note this only needs to be set once.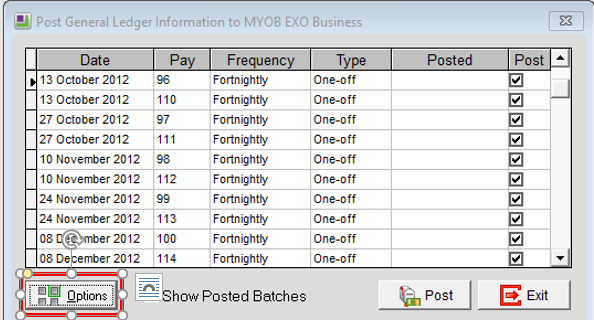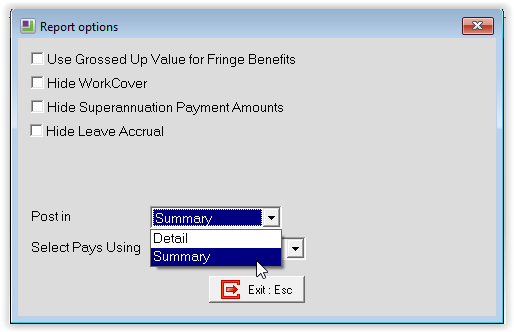 2.  Tick the pays that are to be posted to EXO (note only pays not yet posted to EXO will appear so you should tick all pays)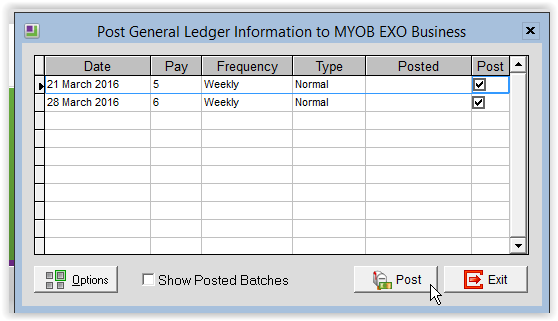 3. Click 'Post'
You may be prompted re Superannuation thresholds.
4. Enter your EXO log in details and select the correct EXO file (if you have more than one)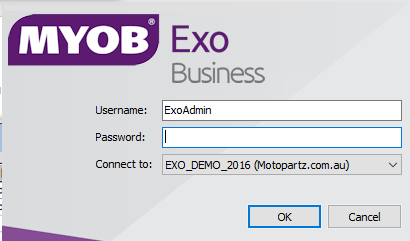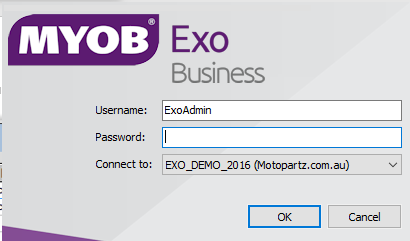 5. If prompted, view the posting report which will inform you if there are any concerns with posting to EXO (eg GL accounts in payroll that don't exist in EXO). If you are prompted about Payroll IDs ignore this message unless you are using EXOs Job Costing module to capture employee timesheets that you will then post to EXO Payroll.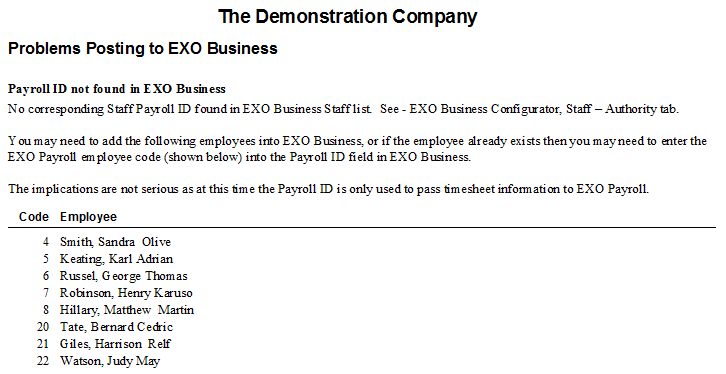 6. Continue your posting to EXO if no errors. You will be prompted if your export is complete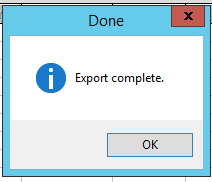 Step 2: Log in to EXO to finalise the payroll journal.
1. Click on 'General Ledger' then 'Enter GL Journals'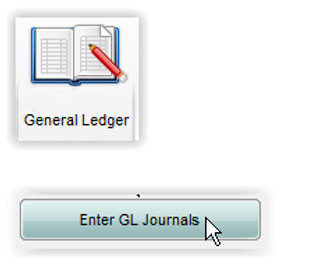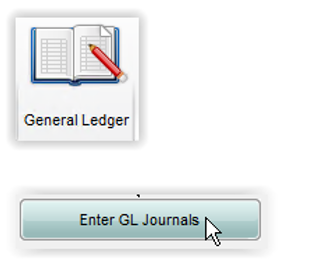 2. Click on the drop-down arrow next to 'Open' and select 'Load Suspended Batch'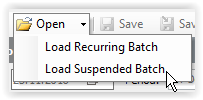 3. Highlight the batch to be posted then click 'Load'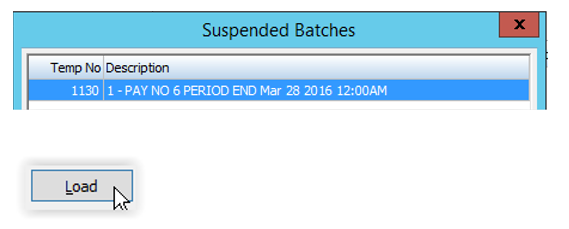 4. Enter the correct date and period then Post the journal