A day in the life of a food manufacturer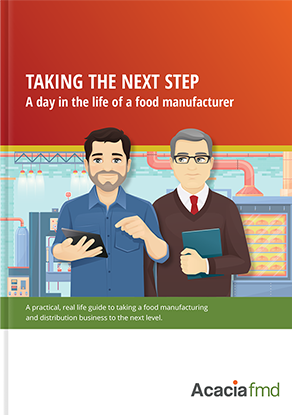 In this practical, real life guide we'll show you how to take your business to the next level.
By telling the story through an entertaining real life scenario, we'll cover how to streamline and improve your critical business systems and processes.
After you've read this guide you'll understand how to streamline your …
Resource Allocation & Planning
Route Selection & Delivery
Managing Director & Lead Consultant
Dianne is a specialist consultant to the food manufacturing industry with over 30 years' experience.
Through her practical and No BS approach to technology driven systems and process optimisation, 500 businesses have improved their performance.
Her number one goal is to help her fellow business owners develop the most efficient, successful and rewarding businesses that they can.
Learn how to take the next step with your business.