There are some little known keyboard shortcuts that can be very useful when entering repetitive information.
History Notes are found in many areas in EXO like Debtors, Stock and Opportunities etc. and are very useful as a date stamped and structured notepad. This makes it easier to search for previous notes related to the debtor. You can create, edit, delete, print or email history notes depending on your user profile.
When entering History Notes, you may find yourself frequently typing repetitive comments, like "Customer contacted regarding outstanding amounts." or "Monthly sales report sent."
These sorts of often repeated comments can be stored in EXO and selected from a list when required.
1. Open the History Notes tab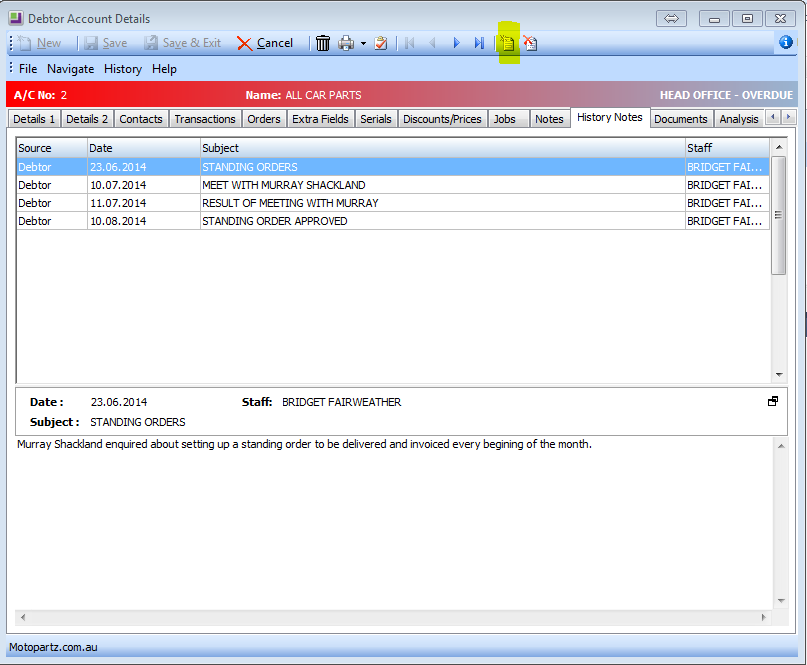 2. Create a new History Note by clicking on the

 icon as highlighted above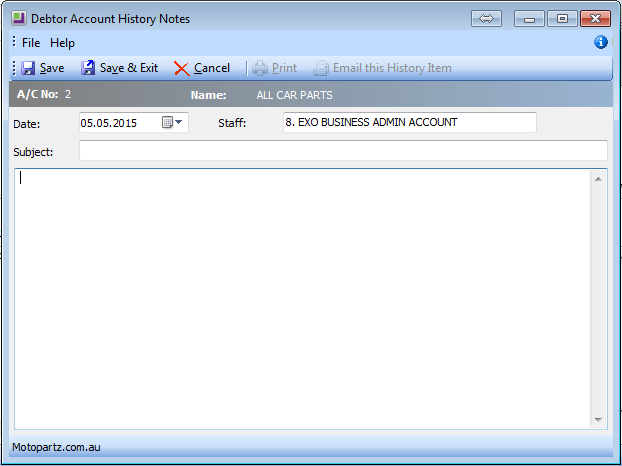 3. On your keyboard, press Ctrl  '   (that's the control key plus the single quote key)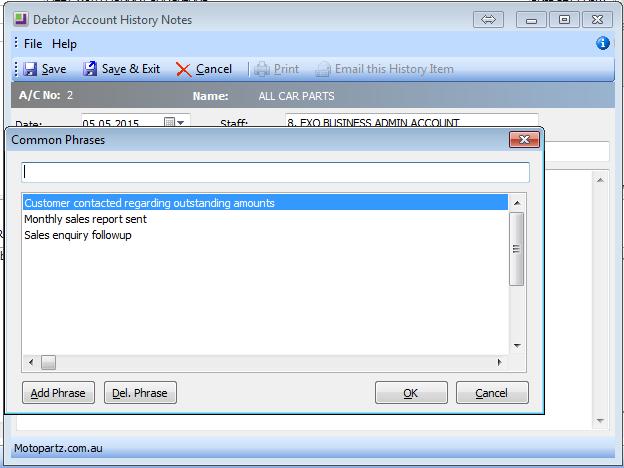 This will open a "Common Phrases" window that lets you enter new phrases or select from a list of phrases you have previously stored. Select a phrase and click OK.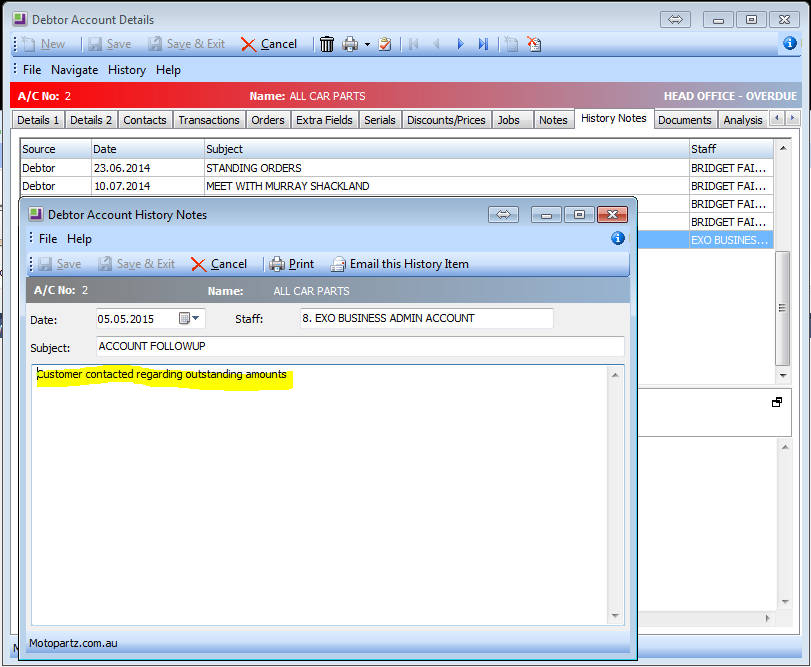 4. You can also quickly identify and date stamp the history note by click Ctrl  T