What we do
Why choose Acacia?
At Acacia Consulting Services, we focus on developing improved processes for businesses using ERP systems and customised enhancements, as well as bespoke IT developments to increase business efficiency, productivity and overall operational output for our customers.
If you are having difficulty with your current accounting and business management systems not integrating, this may result in:
Compromised visibility
Lack of oversight of your business
Having to manually move data from multiple platforms and repositories
Possible data entry errors
This is generally a good sign that you need to upgrade to a reliable and robust ERP system.
Acacia have a wealth of knowledge and technical know how, backed by a team of experienced technical consultants.
For over 30 years Acacia have been passionate about supporting the businesses they partner with, as they expand and as their operational requirements become more complex.
Your Project Is In Safe Hands
It All Began
Dianne Semmens, Managing Director, commenced operations in 1989 and the business has since grown and operates with a skilled team of consultants and staff.
Improving Businesses
 With over 30 years' experience working with clients to deliver reliable software systems, our highly experienced technical team are committed to improving your business processes and will guide you each step of the way.
Business Relationships
Following implementation of your new system, Acacia will be your ongoing partner providing your business with ongoing development and support for your continued success.
Acacia is an accredited platinum partner of MYOB Exo and an accredited business partner of

MYOB Advanced

.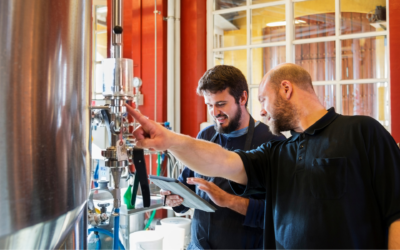 In the last few years Australia has seen a sharp rise in microbreweries, and according to the Independent Brewers Association (IBA) chairperson Peter Philip, "…the Australian market was becoming very competitive having exploded over the past decade to more than 600...
read more