specialist business solutions
Business management software for when you outgrow your entry-level solution
more control | fewer errors | greater efficiency
We understand the challenges faced by manufacturers and distributors in terms of product quality, shelf life, and traceability.
All businesses reach a point in their growth life cycle where the old systems and processes become a hindrance rather than a competitive advantage.
Enter Acacia. We analyse your business model and environment, design the best processes to suit and assist in the selection of technology and software solutions to help you take that all important next step.
I want to work out where best to start and my potential ROI
There are many choices to make and directions to follow and we all want to make the right decisions the first time.
Our Situation Analysis is designed to help you make the right decision for your own situation in terms of product, market and budget.
I want help designing better systems and processes
Technology won't improve poor or flawed processes. The optimal approach is process design first and technology second, not the other way around.
Our deep sector experience where we've "seen it all before" will help bring rapid process improvement to your business model.
I'm looking for a new software or technology solution
Know what you want to do and look for the best software solution to meet your business requirements?
We provide a no obligation face to face tailored demonstration of our ERP software toolkit to assist you with your decision making.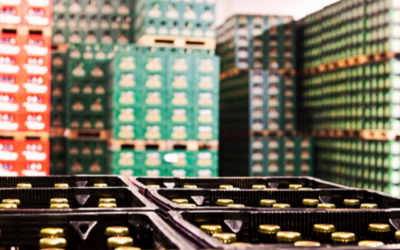 With the festive season right around the corner, if you run a distribution business you need to make sure you're prepared for the busiest time of the year. Your business needs to operate as effectively as possible to handle all the pressure that comes with running a...
read more