Workforce management and payroll integrated in one software solution
Simplify onboarding and rostering processes
Onboard new employees to get them working quickly. Then manage compliance and ensure the right mix of qualifications and labour costs for each shift with Smart Roster automation.
Automate timesheets and improve payroll efficiency
Easily manage time and attendance tracking, timesheets and approvals. Our software syncs with payroll for accurate data and correct pay runs every time.
Onboarding
Tailor your onboarding experience to your employees' needs with configurable workflows for
different organisations.
Help reduce data errors and lost paperwork with digitally collected employee information.
A notification is sent to managers when employee hiring and onboarding is complete, so you can
create rosters and process their first pay on time.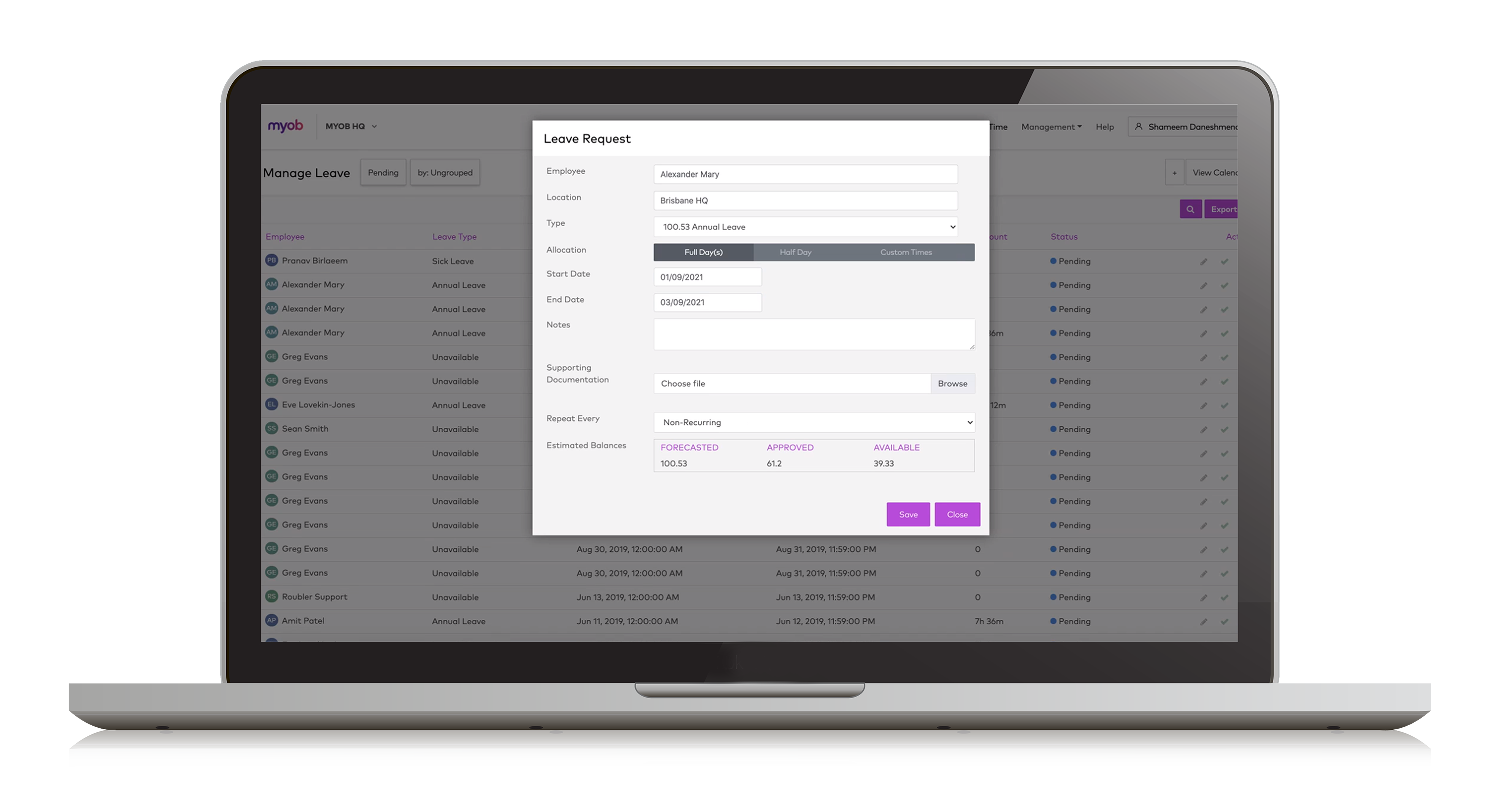 Rostering
+ Quickly create and manage rosters by setting up your own roster templates.
+ Smart Roster automation fills shifts with available staff who have the right skills while following
all employee agreements and legislative requirements.
+ Receive alerts about overlapping shifts, conflicts and breaches of rules before any hours have
been worked, and alert employees to roster changes with push notifications.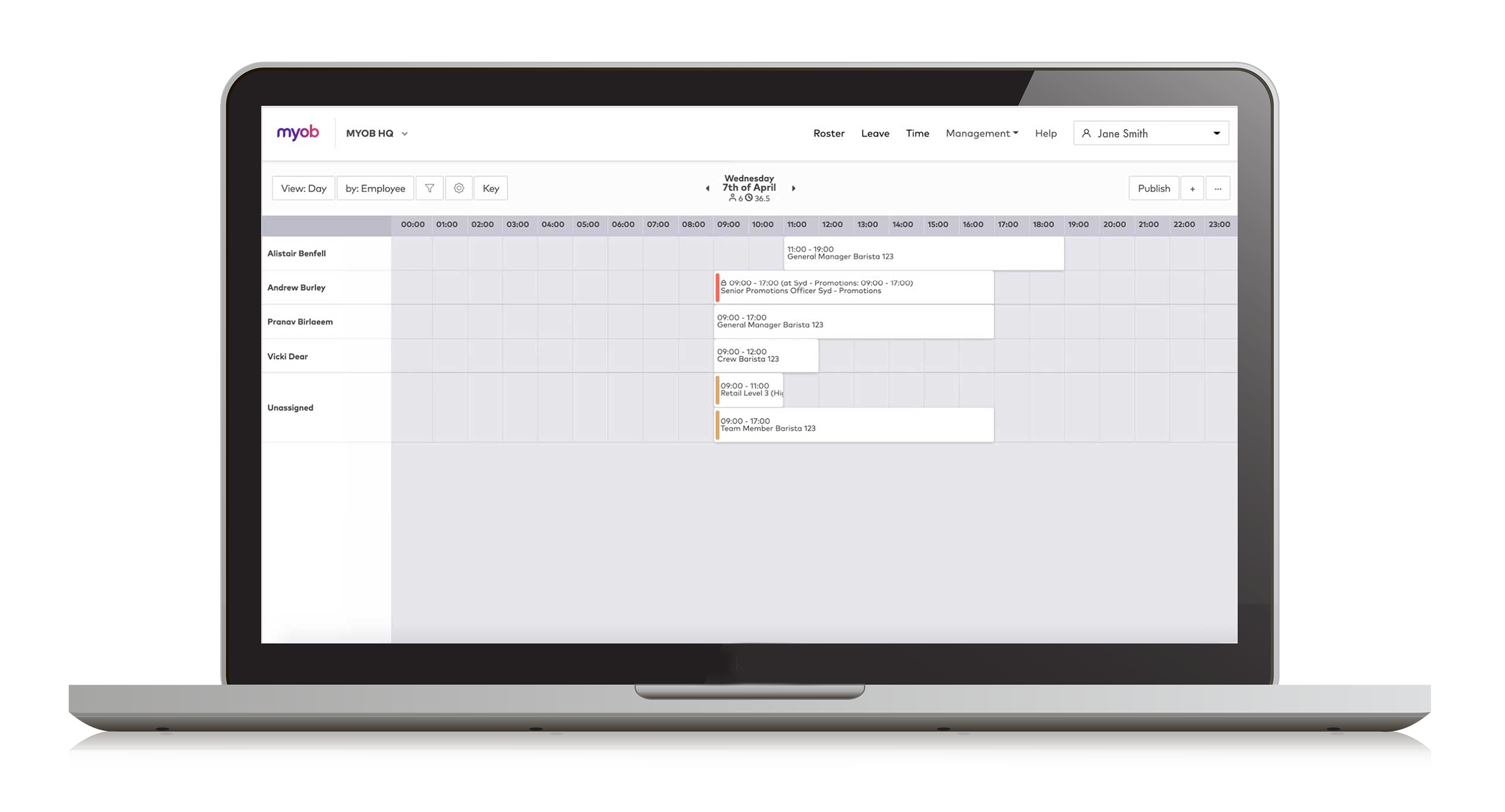 Payroll
+ Automatically import timesheets into payroll for seamless processing without errors.
+ Pay items and leave items are matched between workforce management and MYOB Advanced
People or MYOB PayGlobal for accurate processing and reporting.
+ Leave requests are managed end-to-end with complete visibility for employees, managers and
the Payroll team.