MYOB Exo Business
Business management software for when you outgrow your entry-level solution

MYOB Exo is an on-premise, fully integrated financial and business management system, consisting of modules supporting Finance, Job Costing and Inter Company reporting.
Key Benefits and Features of MYOB Exo
Complete Business Management System
MYOB EXO, an ERP system which includes an extensive range of business management solutions for medium and larger businesses.
Flexible & Customisable
MYOB EXO is a flexible integrated and customisable system that can be configured specifically to your business.
Transform Your Business
MYOB EXO helps you define your business processes, build your system around them and deliver real, quantifiable business benefits.
Deeper Visibility
Gain a deeper visibility of your performance using a wide range of customisable dashboards and reports within MYOB EXO.
We are Victoria's award winning, longest serving MYOB Exo dealer.
One of the big strengths of MYOB Exo is that it can be extensively customised.
Acacia has developed many customised components, reports and workflows specifically designed for Exo and to help your business improve productivity.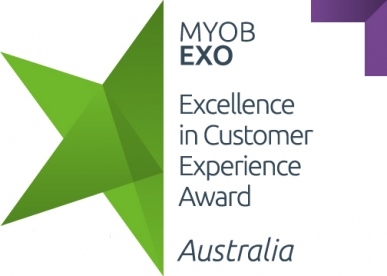 Acacia Developed Exo Customisations



Automated transaction import from CSV files
Track selected events in the Exo event log beyond the standard reason classes provided in Exo
GL Journal import from external payroll systems
Test Company colour change
Generate periodic interest charges for selected customers based on their overdue balances
Generate works orders in Exo in accordance with different criteria required by the business
Sales rep commission invoice generation that reports interactively creates creditor invoices (RCTI, or Recipient Created Tax Invoice)
Synchronise stock lists and stock groups across multiple databases
Back-to-back Debtor to Creditor invoicing
Stock Ageing Reports
Customer and supplier ABN lookup
Cash based GST Reports
Exo Customers in Google Maps
Acacia Developed MYOB Exo Add-Ons 
Mobile App For Android & IOS
Mobile Application for MYOB EXO to allow staff on the road to be able to look up EXO customers and EXO suppliers using a phone or a tablet, including Android and Apple iPad iOS. This mobile Web App uses live EXO data, so it is always up-to-date.
Stocktake Web App For Exo
The Acacia Stocktake Web App is a Web application that allows warehouse stocktaking to be performed using a mobile device with option support of a barcode scanner.
SimPRO2EXO
The simPRO2EXO Interface is used to synchronise standard accounting data from simPRO to MYOB EXO as a one-way only synchronisation. The download from simPRO can be manually initiated or scheduled using command line options if required.
Jobcost Time Clock
Jobcost Time Clock is a PC based time clock for EXO Jobcost. It allows employees to clock on or off EXO Jobs and idenitify the job task (EXO Labour code). Time is derived from the MS SQL Server ito ensure all time clocks are synchronised.
Expand the potential of your business with MYOB Exo