Acacia Small Business Consulting Services
How Can We Help You ? …vs…. How We Can Help You !
At Acacia Small Business Consulting Services we love to help people and their businesses.
Whether it is deep diving into a discussion about business processes, or efficiencies of scale, or the latest time saving software, or even bouncing ideas about the financial reports you need to have at your finger tips, we can tailor a solution for your business.
Do you have any specific pain points in your business ?
Do you have some ideas, but are not sure about who can implement them, or how to implement them, or even where to begin ?
We love talking about business.  We love implementing, configuring, "tinkering" with and helping Small Business owners get the most out of their business.
We love extracting, dissecting and making sense of financial data.
Conversation Starters
Don't have any accounting software ?  We can help you get the right software for you and your business.  Our small business consulting services experience mean that we can offer you plenty of choices that are best suited to you.
Don't know how to get the reports you need, or understand what your data is telling you ?  We can help to extrapolate and help you understand the complete picture behind your business.
Are you (or your Accounts team) confused as to what on earth is going on from a financial perspective ?  We excel at delving into the books and sorting out some numerical bowls of spaghetti.
Does your Sales team not know what your Warehouse team is doing, or vice versa ?  We can automate processes so that everyone is on the same page.
Speaking of automation, maybe you need a hand with eliminating stock ordering or manual data entry issues, or getting one of your business critical software components to talk to another business critical software component ?  We love making things easy for humans at every level of a business with automated scanning, or emailing, printing, reporting or data entry solutions.
Conversation Continuations
Perhaps you just want to find out what other businesses are doing and get some "best practice ideas" that could save you time or money or both ?  Our experience with talking to and working with so many businesses – big and small – over the years and on a daily basis means that we are uniquely placed to offer and implement suggestions and alternatives to the policies and processes that you currently use.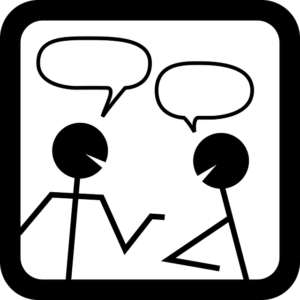 Perhaps you "don't know what you don't know", are too emotionally involved with your business, or you do things purely because "that's the way you have always done it" ?  We can help to remove the emotion, keep the "best bits" yet offer suggestions and solutions for improvements.
Or, perhaps things are ticking along nicely and you just need an unbiased opinion that you are on the right track ?  We can help you with that too.
However – we cannot help you if you do not put your hand up and let us know that you would like to explore some alternatives.
Software, data, communication, accounting, payroll, visibility, automation, problems or issues in one or more areas of your business, policies, processes, best practices: we have over 30 years' experience with all of these….and more.
Let's Talk
We are keen to help you, to become your trusted source of advice with your technology, with your financial processes – with your business.
Have a look through the previous blog posts here on our website.  We are sure you will find articles that will benefit your business.
At Acacia Business Consulting Services we specialize in small business consulting services, business software solutions and helping you get the most out of your business.
While our small business consulting services are based in Melbourne, we are humbled and honoured to have wonderful working relationships with amazing Clients all over Victoria and Australia….and New Zealand too.
How can we help you and your business ?
Contact us for a confidential no obligation chat to see "how we can help you", or should that be "how can we help you" ?
Please feel free to give us a call on ph +61 3 8560 5220  or  Contact Us .
We would love to hear from you !