Do you want to move your financial management to the cloud?
Acacia Consulting Services has the full capability to move your current MYOB Exo platform to the cloud-based MYOB Advanced.  We have developed an "Extract Transform and Load" facility to take the hard work out of migrating your data and to ensure that your relevant information is transferred correctly.
Businesses need intelligent software that grows with them
Enterprise Resource Planning (ERP) software is designed to take care of everything you need both now and, in the future, so you don't get stuck with systems that stop your growth. Inventory management, streamlined sales and purchasing, accounting and more – all in a scalable platform.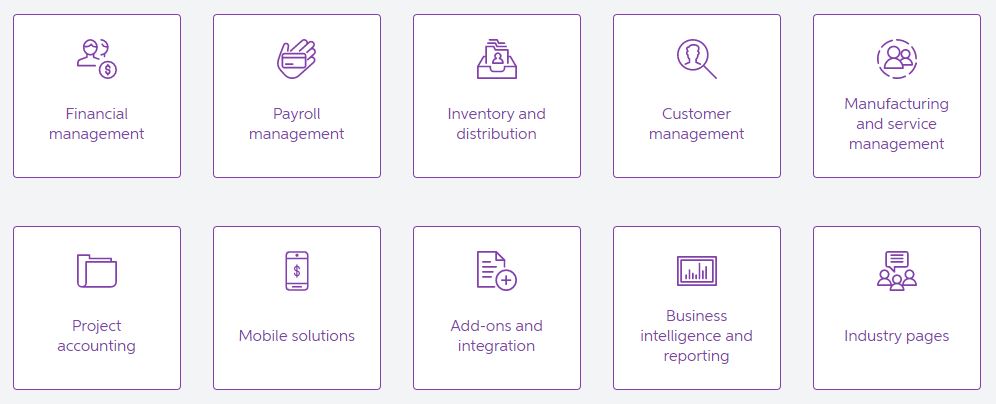 MYOB Advanced takes your business to the cloud
We help make your transition MYOB Exo to MYOB Advanced an easy one, and our network of expert business partners can help you every step of the way.  These are just some of the benefits you can expect.
Expert Knowledge

MYOB Advanced – implemented by Acacia Consulting Services – has the backing and support of a specialised business partner who can help you get the most out of your software.  From migration, to configuration, to customisation, Acacia Consulting Services can tailor your instance of MYOB Advanced to suit you and your business.

Better Value

No more complex or expensive servers to manage, reducing your IT overheads.  MYOB Advanced grows with you – all with the convenience of straightforward monthly pricing plans.

Anywhere, Anytime

MYOB has partnered with Amazon Web Services, a local best-in-class, high availability data storage centre in Sydney.  This is cloud-based enterprise software at its most flexible.

Powerful, Flexible & Scalable

From streamlining workflow, inventory management and CRM to general ledger and accounting support, MYOB Advanced has the flexibility to grow with your business.
MYOB Advanced Features, Functions and Benefits
Extended project functionality with new features such as change order management, quoting, retentions and pro-forma invoicing to provide greater control over your projects.
Helping you to meet your service level agreements with your customers by adding multiple methods for sales order & CRM management including via the MYOB Advanced mobile app and the customer self-service portal.
Enabling you to interrogate your data real time with in-product pivot table reporting, real-time export to Microsoft Excel or Power BI using OData and live dashboards that now measure performance against KPIs and historic trends.
Connecting you to multiple best of breed applications out-of-the-box including Salesforce.com, SAP Concur, Microsoft Power BI & Microsoft Outlook.  This enables you to use specialist applications of choice to extend reporting, marketing automation and staff productivity.
Improved usability of key areas including bank reconciliation, sales order deposits, project stock management and supplier payments.
Simplification of sales order processing to make it easier and faster to process your orders from one place.
More functionality in marketing campaigns, allowing you to better manage clients or prospects related to a marketing campaign and accurately track costs associated to the campaign and outcomes from the campaign to establish a true view of the effectiveness of the campaign.
If you are interested in talking through the advantages of moving to a cloud-based financial management system – or moving from MYOB Exo to MYOB Advanced – please contact:
David Brown (Cloud ERP Advisor) – david@acaciacs.com.au – ph +61 3 8560 5220 – m +61 419 370 915